A place for ideas.
2009
In search of space to experiment, British artist Jason Koxvold bought a piece of wild forest in 2009, modeling the concept on a contemporary version of Lidartunet, Leif Koxvold's mountain home in Norway, built in the 1950s.


2012
The main structure is a spacious 1400 square foot, two bed / two bath home that is geothermally heated and cooled, furnished with midcentury seating from Herman Miller and Modernica, and light fixtures by Noguchi.
2015
After construction of the main house was complete, Koxvold and his wife Suzanne, a real estate agent with Compass, built Hemmelig Rom, a small guest house and reading room. The structure was conceived by Studio Padron to use materials sourced locally, including several thousand pounds of red oak milled onsite.
The property, which is just two hours from NYC and close to Stewart International Airport, has been featured in Dwell, Dezeen, Gestalten, and Architonic, and is available for filming and still photography, surrounded by thousands of acres of wild New York State parkland.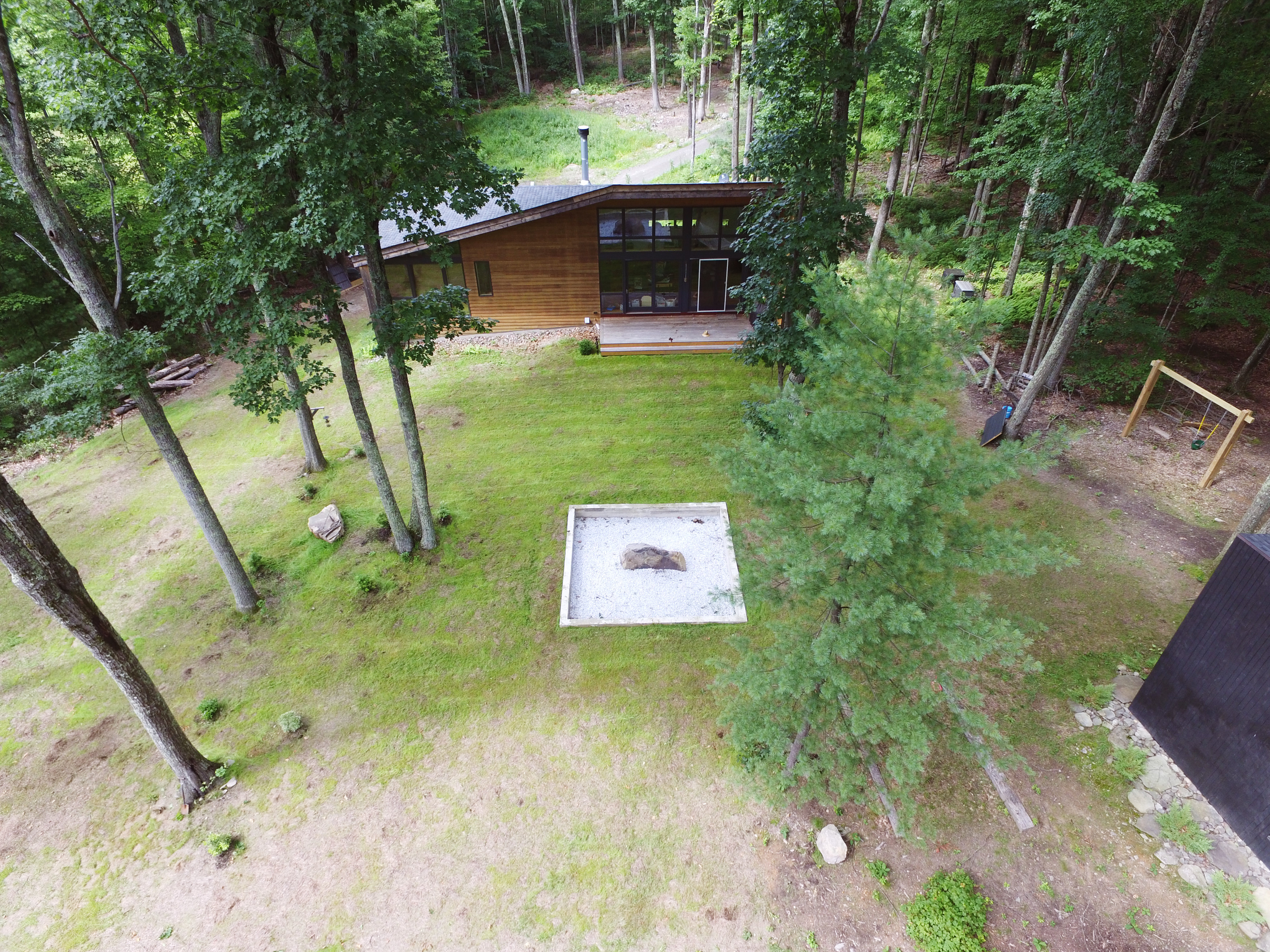 2018
Current projects include experiments with land art, digital sculpture, and places for Finn Leif and Summer to play.