September 2018
George King profiles Knives in an article called "Representing the Masculine" in Unseen Magazine Issue 5.

June 2018
KNIVES is part of Atelier NOUA's
Photobook exhibition Festspillene i Nord-Norge
- selection of Norwegian and international photo books, from the self-published, hand-crafted, experimental and widely published photo books.
---
March 2018
---
February 2018
Portugal's P3 Magazine features KNIVES, with an interview by Ana Marques Maia.
O "declínio do privilégio do homem branco" na América
---
November 2017
---
October 2017

A number of images from BLACK – WATER are featured in Papersafe Magazine, issue 9, "
Other Eden
".
August 2017
I spent some days in Amsterdam printing the first edition of KNIVES with Jos Morree Fine Books and Grafiplaza; first copies of the book should start shipping in late September.
---
July 2017
KNIVES will be exhibited at the Davis Orton Gallery in Hudson, NY from June 24-July 23, 2017 as part of a group show called PRISON.
---
December 2016
Hemmelig Rom is featured in 'Top 10 houses' in
Dezeen's American Architecture Year in Review
November 2016
I'm spending a week with the US Air Force in two large installations at undisclosed locations in Southwest Asia.
February 2019
Calle Tredici Martiri is in production, scheduled to launch at the Los Angeles Art Book Fair.

July 2018
Y.W.R.A.A. (You Were Right All Along) launches at the LES Book Fair, available in an edition of 25 handmade artist books at Gnomic Book.
---
May 2018
An insightful review by Loring Knoblauch on KNIVES in Collector Daily.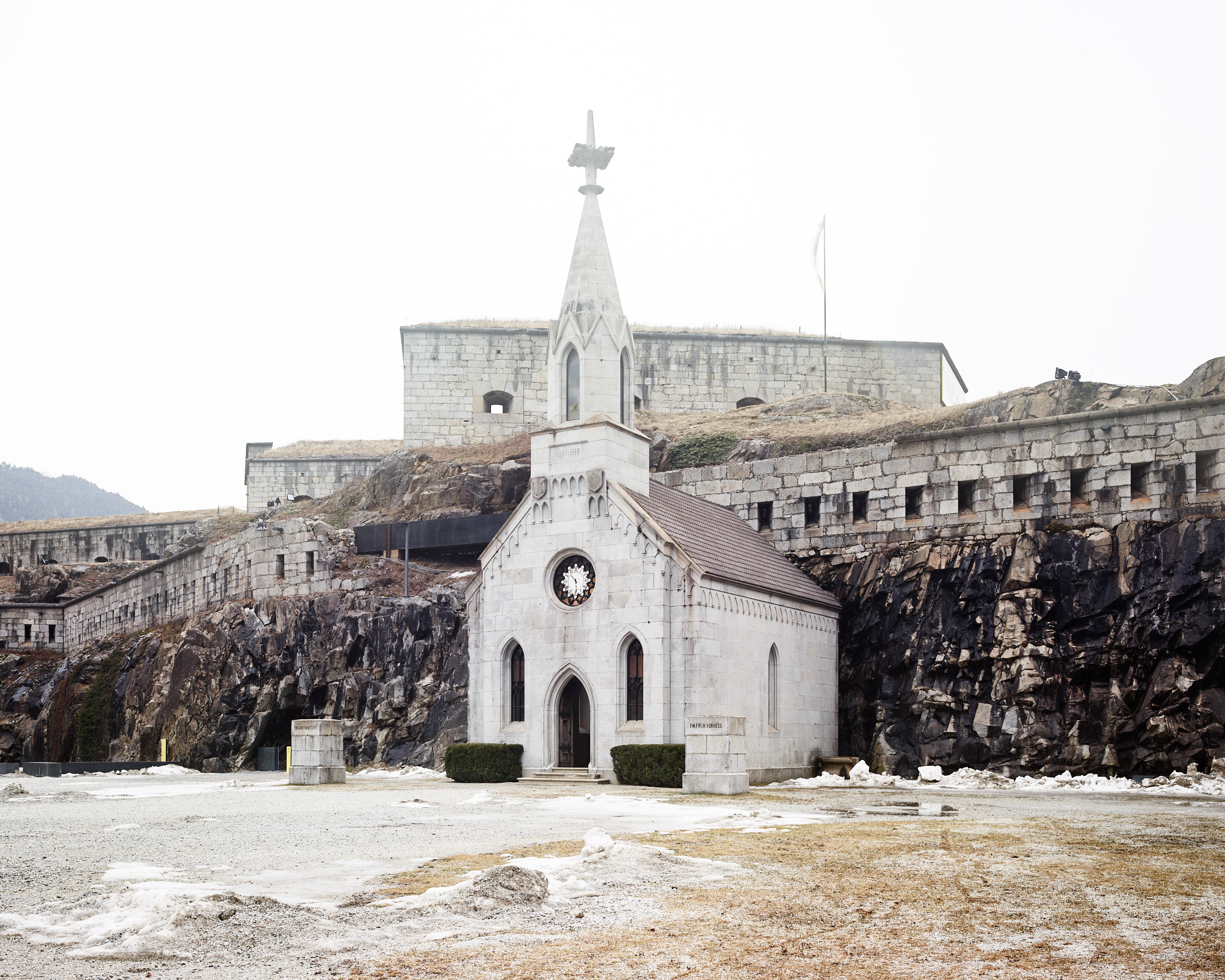 March 2018
I'm back in Northern Italy for a week, tracing my grandfather's footprints for "Calle Tredici Martiri", a new project that challenges the semiotics of information warfare by exploring his role in the Italian Resistance.
---
January 2018
Knives is now on sale at
Dashwood Books
and
Filson
in New York,
The Photographer's Gallery
in London,
Metropolis
and
Kinokuniya
in Australia,
Tipi Bookshop
in Brussels, and
northeast.jp
in Tokyo. Or you can
buy direct from Gnomic Book
.
October 2017
The monograph of KNIVES, including an essay by Stanley Wolukau-Wanambwa, is now available. 140pp, 73 colour plates, 244x304x20mm, $65. Click here to order a copy.
---
September 2017
---
July 2017
My work is on display with Der Greif at Nuit de l'Année, Les Rencontres d'Arles.
Click here
for more information.
---
June 2017
September 2016
Hemmelig Rom featured in
Dezeen
,
Gestalten
,
Huffington Post
,
Mashable
,
Architonic
,
Metro
, among other news media.
---
October 2015
Profile in
Aint-Bad Magazine